Fatality 1
CLICK HERE TO WATCH BARAKA'S FATALITY(1) VIDEO
Baraka unleashed! Watch the full video above and see for yourself some of the nastiest yet unique way of fatalities from Mortal Kombat 9.
You can also try doing it. Refer to the steps below: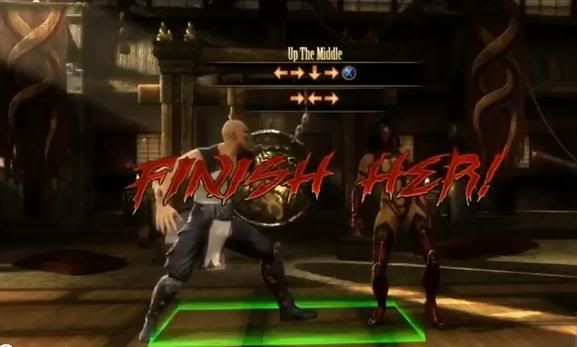 After you're done killing the enemy, immediately press the buttons needed to do Baraka's fatality.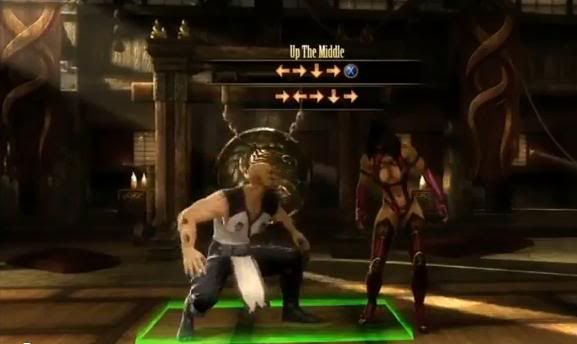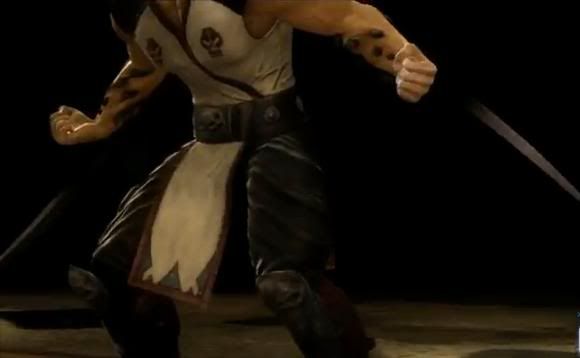 Slashes out Baraka's weapon.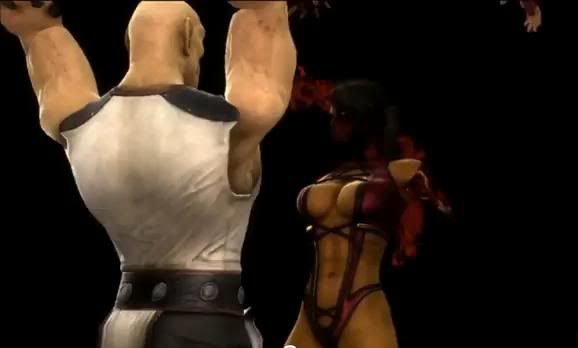 Rips up the arms.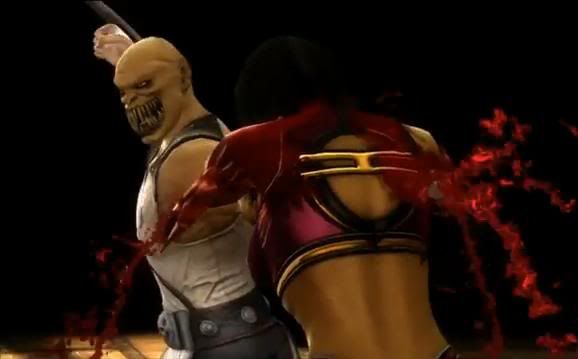 Baraka stabs the enemy's chest.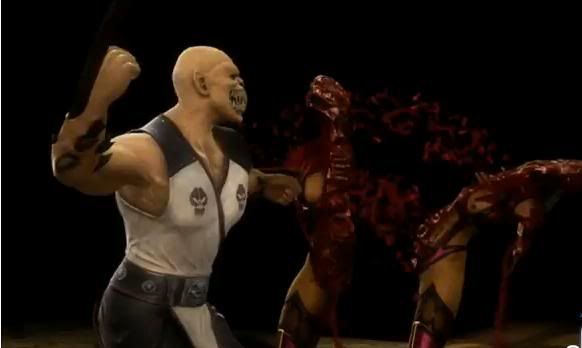 The enemy's body is teared into half.
CLICK HERE TO WATCH BARAKA'S FATALITY(1) VIDEO
Fatality 2
CLICK HERE TO WATCH BARAKA'S FATALITY(2) VIDEO
Baraka's second and secret fatality is here! The Stage Show fatality is different with this secret fatality called "Take a Spin". You might want to try it out yourself. Just follow the steps below and here are some screen shots that will help you out.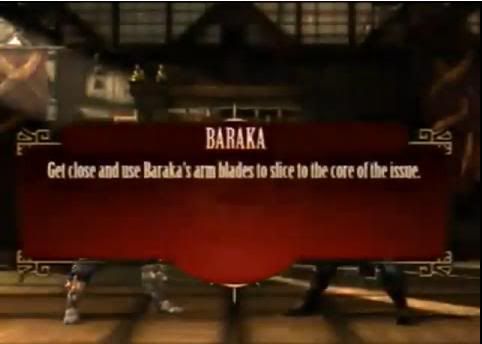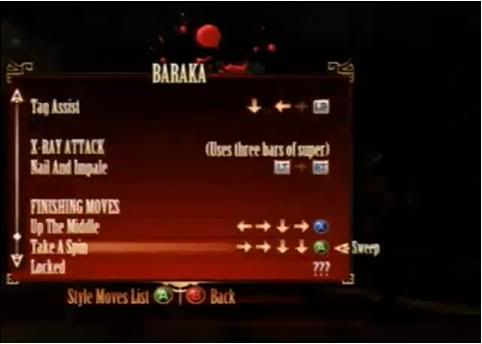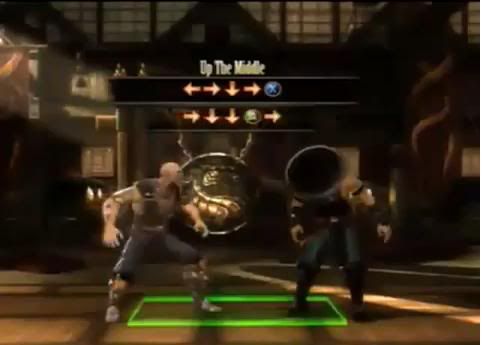 Take A Spin: Forward, Forward, Down, Down, A/3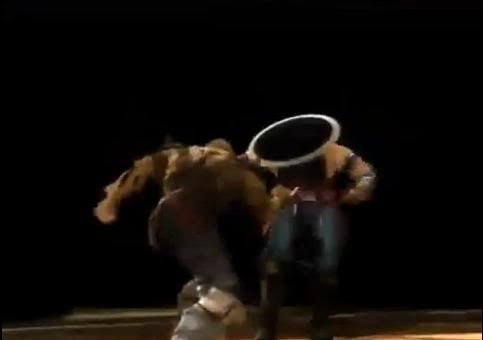 The fun starts with Baraka's thrust to the belly.
CLICK HERE TO WATCH BARAKA'S FATALITY(2) VIDEO
You may also like these Cheats and Tips :